White Wine
»
Redbank Sunday Morning 2014 (Rv) Pinot Gris King Valley
0 ratings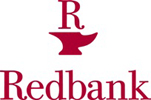 Varietal(s): Pinot Gris
Colour: Pale straw with green tints.
Nose: Delicate aromas of fragrant rose petal and nashi pear with exotic spice.
Palate: Elegant and tightly structured yet still shows the classic flavours, texture & generosity of Pinot Gris which will continue to build with time. Fruit purity drives the palate with lingering flavours of nougats and pear juice.
Across any 2S$48.00
Across any 1S$53.00
This item is currently out of stock.