White Wine
»
Jim Barry The Lodge Hill Dry Riesling 2016 (Rv)
0 ratings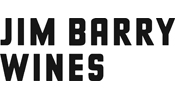 Varietal(s): Riesling
Colour: Crystal-like clarity, with a straw colour and green hues.
Nose: Lifted, aromas ofpink grapefruit, lime citrus and a hint of spice
Palate: A zingy natural acid backbone and flavours of mandarin, white peach and strawberry at the forefront. The wine has immense length and intensity of flavour, with a crisp, zesty finish.
Across any 2S$49.00
Across any 1S$50.00