Champagne
»
Veuve Clicquot Ponsardin Brut Champagne
1 ratings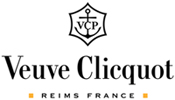 Varietal
18 to 33% Chardonnay provides the elegance and sophistication essential to a perfectly balanced wine.
15 to 20% Pinot Meunier rounds out the blend
50 to 55% Pinot Noir ensures the structure so typical of the House wines.
Nose & Palate
The strength of this golden-yellow wine is immediately pleasing to the nose while its complexity explodes on the palate. The initial notes of fruit are followed by more discreet aromas of brioche and vanilla when the wine is allowed to age in the bottle. Brut Carte Jaune offers a perfect balance of fitness and forcefulness.
Across any 2S$79.00
Across any 1S$82.00
This item is currently out of stock.