Red Wine
»
Redbank 2009 (Rv) Shiraz King Valley Fighting Flat
0 ratings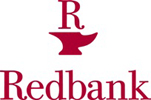 Varietal(s): Shiraz
Colour: Deep purple red in colour.
Nose: Rich, ripe and jubey blackcurrants and plums with cool fresh minty notes and cedary oak.
Palate: A full-bodied wine with an immediate up front fruit impact. Showing rich, sweet flesh but finishing leaner with fine powdery tannins.
Across any 2S$48.00
Across any 1S$53.00
This item is currently out of stock.