Red Wine
»
Grattamacco Rosso Bolgheri 2007 (Rv) Superiore
0 ratings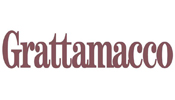 Ample nose of black berries and sweet spices. Smooth in taste, yet, animated with a good balance of acidity and alcohol; tannins for a full mid palate, followed by a very composed finish. Can go with all the meal, best with the typical Tuscan cuisine.
Across any 2S$107.00
Across any 1S$113.00
This item is currently out of stock.