White Wine
»
Oyster Bay Brut Sparkling Cuvee (Sparkling)
0 ratings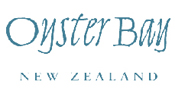 The philosophy of Oyster Bay is to produce fine, distinctly regional wines that are elegant and assertive with glorious fruit flavours.
Oyster Bay Sparkling Cuvée is made to capture and showcase New Zealand's unique cool-climate varietal intensity by embracing the best of modern New World winemaking technology.
It all starts in the vineyard. We select premium Chardonnay clones with small, intensely flavoured grapes. The vines are grown on ancient alluvial river terraces and produce concentrated, pure varietal flavour along with a natural zesty acidity, which is ideal for creating Super-Premium sparkling wine.
Oyster Bay Sparkling Cuvée Brut is made from 100% Chardonnay grapes which give the wine elegance, finesse and minerality. We harvest the fruit early and use neutral yeasts to accentuate the Chardonnay varietal character.
The lively bubbles in the wine are a result of natural secondary fermentation, which brings to life the delightful and refreshing character. Oyster Bay Sparkling Cuvée. New Zealand at its sparkling best.