Red Wine
»
Earthworks Barossa Valley Cabernet Sauvignon 2010 (Rv)
0 ratings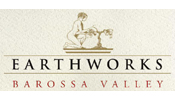 Varietal(s): Cabernet Sauvignon
Colour: Deep red
Nose: A rich nose that has notes of blackberry jam, plums and berries; with hints of vanilla and chocolate.
Palate: Has volumes of ripe sweet fruit, a plush mouth feel with soft and velvety tannins, showing plum pudding, chocolate and liquorice flavours with a seamless finish.
This item is currently out of stock.