White Wine
»
Oyster Bay Sauvignon Blanc 2019 (Rv)
0 ratings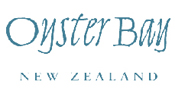 Pale straw green in colour with brilliant clarity, Oyster Bay Marlborough Sauvignon Blanc is zesty and aromatic with lots of lively fruit characters. A concentration of assertive passionfruit and tropical fruit fl avours with an abundant bouquet, it is a wine that is always crisp, elegant and refreshing.
2011: 86 Points - Joe Czerwinski, Wine Enthusiast: " Pungent scents of crushed tomato or nettle leaves enliven this lightweight wine. It's citrusy and pleasantly leafy on the palate, with a finish that turns slightly chalky."
2011: 85 Points - MaryAnn Worobiec, Wine Spectator: "Citrus, herb and grass notes are balanced around a core of vibrant acidity. Finishes with the slightest touch of coarseness. Drink now. "
This item is currently out of stock.