Red Wine
»
Domaine Drouhin Oregon Roserock Pinot Noir 2018 (Rv)
0 ratings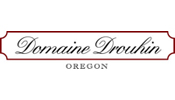 Capturing the eye, charming the nose and enchanting the palate, the 2015 Roserock Eola-Amity Hills Pinot Noir has a velvety approach and focused structure.
Balanced and long on the palate, the elegance shines through many layers of flavors. This is a wine that will be delicious young but that has a bright future.
Across any 2S$75.00
Across any 1S$78.00
This item is currently out of stock.