Red Wine
»
Cloudy Bay Pinot Noir 2013 (Rv)
3 ratings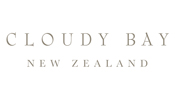 Appealing at once, the nose of our Pinot Noir 2012 is ripe with plum, aromatic spice and red florals. The palate is focussed with a savoury architecture; bittersweet chocolate, dark fruit and spice play with leather and hints of earthiness. Chalky tannins linger on a persistent finish. We particularly enjoy our 2012 pinot noir with soy glazed bbq pork ribs and confit of duck leg.
Ratings:
96 Points Australian Gourmet Traveller Wine, June 2014 "2012 was a fairly cool vintage in Marlborough but there is certainly no lack of ripeness in this fine, elegant pinot noir. The wine has appealing density, and a sinewy texture with red cherry, spice, mineral and a hint of dried herbs and licorice." - Bob Campbell MW
90 Points Wine Spectator, June 2014 "Elegant, with pure, plush raspberry coulis and cherry flavors at the core, gaining momentum as the layers of clove, pine, lavender and red licorice come in. Exhibits power on the finish." - MaryAnn Worobiec
91+ Points The Wine Front, October 2013 "Cloudy Bay pinot noir has come a long way over the past half dozen years. Generous, effusive pinot noir. Core of sweet, berried fruit, hit of oak, ride of velvety tannin and a push of fruit-and-oak flavour through the finish. Generousity in a well-cut context. Like a brightly-coloured piece of tailoring." - Campbell Mattinson
This item is currently out of stock.