Champagne
»
Veuve Clicquot Ponsardin Rose Champagne
0 ratings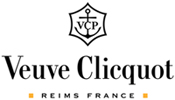 Varietal
28 to 33% Chardonnay lends fineness and elegance.
15 to 20% Pinot Meunier rounds out the blend.
50 to 55% Pinot Noir ensures the intensity of the Clicquot style.
Priceless reserve wines (from 25% to 35%, sometimes as much as 40%), both white and red,ensure the continuity of the House style.
Nose & Palate
It offers the eye radiant colour, its nose is intense and elegant. Notes of raspberry, wild strawberry and cherry predominate,followed by a touch of dried fruits and pastry. In the mouth, the attack is powerful, leaving behind a harmony of fruits. Elegant and sensual, the wine offers exceptional balance and surprising intensity
This item is currently out of stock.