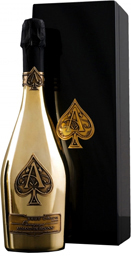 Champagne
»
Armand De Brignac Brut Gold
0 ratings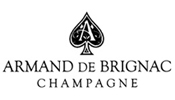 Produced in a traditional, old-world style. Bouquet is complex and full bodied, fresh and lively with light floral notes. On the palate, Armand de Brignac has a racy fruit character perfectly integrated with subtle brioche accents. Texture is deliciously creamy with great depth and a long silky fresh.
Across any 2S$498.00
Across any 1S$528.00
This item is currently out of stock.